Test and consolidate food hygiene knowledge
High standards of hygiene are essential in any food business. The Food Hygiene Game is a fun and interactive tool which supports REHIS Elementary Food Hygiene training, and Level 2 Food Hygiene courses.
Officially endorsed by REHIS, it tests and strengthens knowledge delivered during formal and mandatory training. It can also be used for informal learning in the hospitality and catering industry, or in education settings.

Face-to-face and online versions available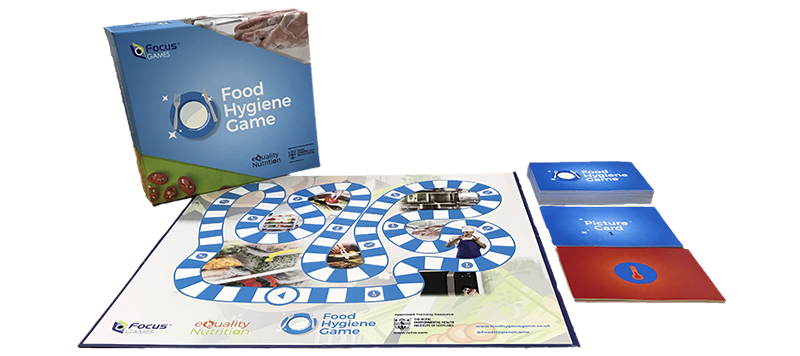 Board game for face-to-face learning.
Traditional tabletop game for groups working face-to-face. Encourages collaborative team discussions.
Generates fun and enthusiasm with a serious purpose and clear outcomes.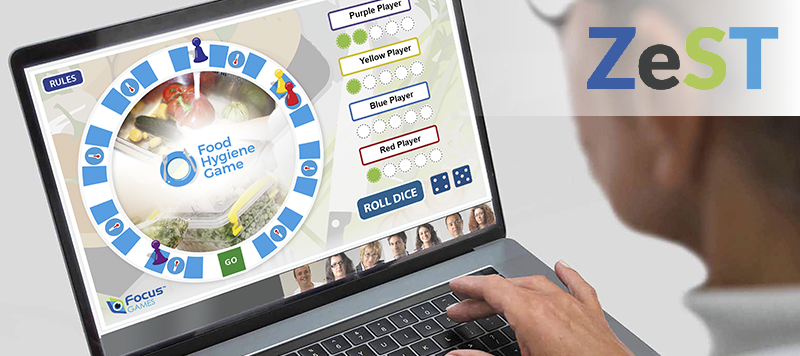 Online for socially distanced learning.
Digital board game replicates the intensity of face-to-face on Zoom, Skype & Teams.
Can be used for remote learning or socially distanced face-to-face sessions. Just share your screen with the group, wherever they are.
Developed with

eQUALITY

Nutrition
The Food Hygiene Game was developed in partnership with Brenda Black RD, eQuality Nutrition – a Freelance Dietitian who works with commercial and community organisations to provide bespoke nutrition education services.

Brenda realised a game would help students/trainees consolidate the Food Hygiene course material, reduce barriers to learning in a more interactive way and improve the learning experience for all people who work in the food sector.

Make food hygiene training more memorable
Using a board game makes training accessible and enjoyable – questions are designed to encourage discussion, are easy to understand and use simple everyday language. During trials in Scotland, 70% of participants described the game as a very effective way to learn."
What's in the box?
A BETTER WAY TO LEARN
Games make face-to-face training more engaging and effective.
Games encourage people to talk and learn from each other.
Games can be used anywhere, by anyone with no external support.
Games = a workshop in a box.
Ready to buy the Food Hygiene Game?
Or perhaps you'd like to get in touch?